About FRESH
Founded in 2019, FRESH is your resource to buying, selling or building a home in Houston, Beaumont and the greater Southeast Texas region. Our focus is for our clients to have the best experience while working with our team. While we do consider new construction homes our specialty, our team has over 12 years of expirience in assisting our clients find their perfect home or sell their current home -- OR BOTH! If you are considering having a home built, From the beginning of the building process, till you are moved in... we are here to make this an enjoyable and smooth process. We assist in finding the right builder, picking the perfect floor plan that best suites your family, and making the design of your home flow seamlessly with the right colors and finishes. We also help with finding the right mortgage options and negotiate to get you the very best price. Don't want to build, but want a brand new home? We can help you find a new home that has already been constructed and ready for move in. Want to know more about our services and how we can help you with your next move?
About Ashley Willis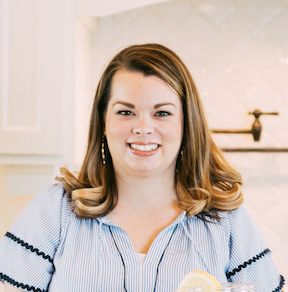 Ashley Willis is a full time REALTOR® with Keller Williams Southeast Texas. Ashley specializes and is enthusiastic about helping her clients buy, sell, and build in Houston, Beaumont, and the greater Southeast Texas region. Ashley has a strong passion for what she does- customer service is always her number one focus, and her goal is to create long-term trusting relationships with each of her clients. Ashley's education in design and a love of marketing & advertising, makes her stand apart from the rest. Ashley is originally from Saint Louis, Missouri, where she was a licensed REALTOR® from 2007 to 2011. Even though Ashley misses toasted ravioli, the Arch, and Cardinals baseball and Blues hockey, she loves living in Teaxs with her husband, Jason and their son, Ethan. After moving from Saint Louis, Ashley and her family lived and worked in Sugar Land. Between 2013 and 2016, Ashley worked with over 60 families all over Fort Bend County to help them with their real estate goals. In 2016, Ashley and her family relocated to Beaumont to follow her husband's carreer. They now call Beaumont... Their forever home.

Why work with Ashley?

- She offers unique, strategic & targeted marketing for home sellers--proven to work.

- She not only makes the home buying process less stressful, she educates her clients, so they understand every step along the way. Ashley is very experienced with first time home buyers.

- Ashley has experience with new home sales and is very educated in the home construction process.

- Ashley believes that Southeast Texas is a wonderful best places to live. She is a diligent tour guide and educator about the different communities. She considers herself a matchmaker for her clients to find a community that best fits their lifestyle.

- She is known for her genuine and candid advise and is a strong advocate on behalf of her clients.